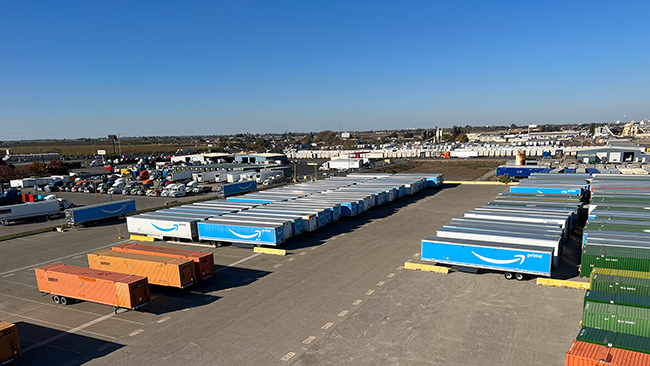 Logistics Terminals Company (LTC) has been serving the transportation industry in Northern California for over ten years. We are a privately held company with a leadership team having over 80 years of experience in trucking, rail intermodal and ocean carrier management. Logistics Terminals Company is strategically located near the Railroads of the BNSF ramp in Stockton and the Union Pacific ramp in Lathrop with yard access 24/7/365-every day, all day and night access. Our clientele ranges from Fortune 500 companies to local trucking companies that require storage of trailers, containers and/or tractors.
The LTC terminal is managed by a dedicated, professional, hands-on staff that is focused on serving every client. The LTC parking terminal is secured with reinforced fence, razor wire, lights, and numerous cameras. Our entry gate is manned all day and night every day of the year.
While we started our business in Northern California, LTC has expanded across the country as indicated on our website. Please contact us with your storage needs wherever they may be in the continental United States of America.
Logistics Terminals Company LLC provides creative and secure parking and container storage solutions for a diverse customer base in an inclusive environment of respect for customers and team members while offering the highest level of customer service.
SECURE LONG TERM PARKING FACILITIES
24/7 SECURE TRAILER PARKING LOCATIONS